Irish band Danú will perform at Ent Center for the Arts this Sunday — right on time for St. Patrick's Day weekend.
Danú, made up of seven members, plays a mix of traditional Irish music and newer songs. The band is in its 28th year, starting out in 1995.
"It's been a great privilege really to do what we do," said Benny McCarthy, the band's button accordion player. "It's been a huge part of my life, and a great part of my life."
The band plays an assortment of instruments common to traditional Irish music, like the flute, tin whistle, fiddle, button accordion and bouzouki. As for vocals, singer Nell Ní Chróinín performs songs in English and Irish, with Irish being her first language.
"Honestly, I'm very fortunate to be sitting on stage with some of the best musicians in Ireland," McCarthy said. "It's a privilege for us to kind of share our culture all over the world."
The band is named after the Celtic goddess Danú, McCarthy said. It has performed around the globe and recorded seven critically acclaimed albums.
But the performance is more than a concert — it's a cultural experience filled with storytelling.
"We do like to talk to the audience, telling them stuff about the music," McCarthy said.
Performing in the U.S. is unique for Danú, with some audience members associating the performance with their heritage and others completely new to the experience.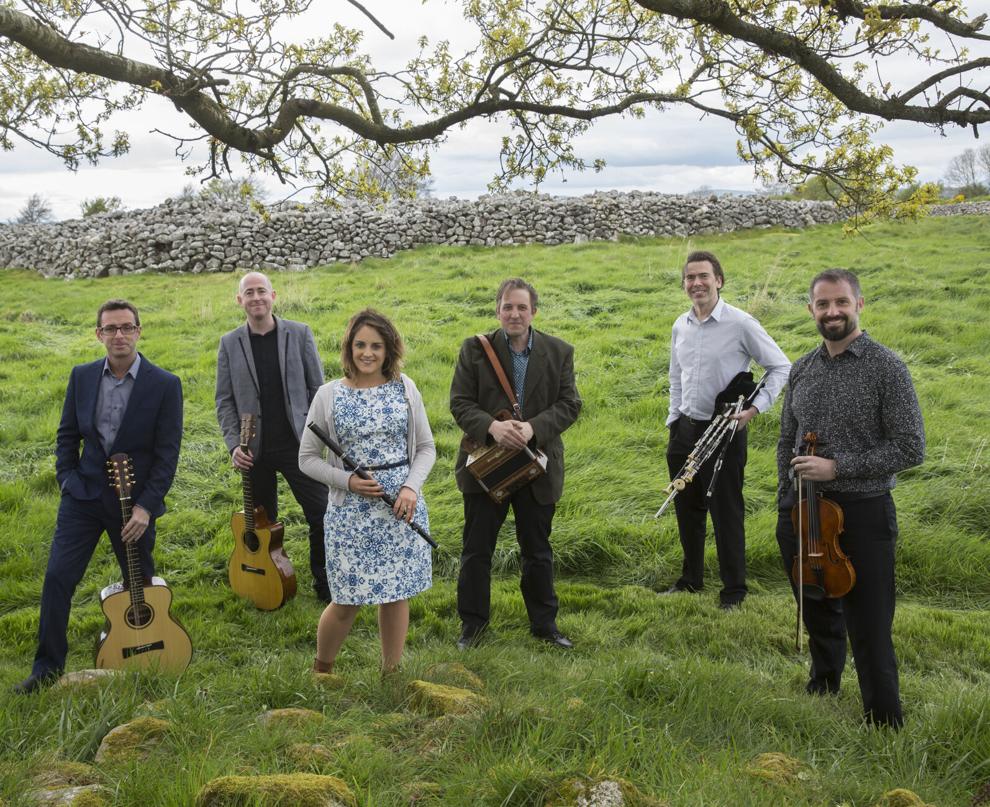 "It's lovely; people enjoy it," McCarthy said. "It's probably different to see us, I suppose, it might be frankly more exciting, because in Ireland, everyone is Irish."
Danú's shows are heartfelt and emotional, McCarthy said, but still a lot of fun.
"We always try to make it a very intimate, kind of fun and interesting experience," McCarthy said.
During the show, you'll also find it's not just the audience appreciating the music.
"We're not just performing for the audience," McCarthy said. "We really enjoy every note of the night. You'll often see some of us who have our eyes closed."