Fred Couples recently criticized LIV Golf professionals for their constant bashing of the PGA Tour. He also mentioned that he doesn't have a problem with the Saudi-backed circuit, but he didn't like the way the Tour defectors left.
Couples made the comments while speaking at breakfast for the promotion of the forthcoming Hoag Classic, a PGA Tour Champions event that will begin on Friday, where he spoke about the relationship between the rival circuits professionals.
"I don't have a problem with LIV, What my problem has been when I tweet every now and then, is what these guys say when they go to the LIV Tour," he said.
As per the Orange County Register, Fred Couples also referred to Phil Mickelson as a 'nutbag' despite mentioning that he was among the top 10 players to have ever played the game.
The 1992 Masters champion added that LIV players should just accept that their decision was due to money, which is not a problem for him.
He also targeted Cameron Smith indirectly for his comments regarding how he would now get more time to spend with his family.
"I find that[excuse] comical because my favorite to ever play has five kids, 40 grandkids, and he has never missed anything – and that was Jack Nicklaus," Couples added.
Fred Couples was also bothered by the LIV Golf professionals' constant bashing of the PGA Tour. He continued:
"That[bashing of PGA Tour] affects me a little bit. … just go to the LIV Tour, but stop blasting something I've been a part of for 42 years."
---
"They overpay all of them" – Fred Couples on the LIV Golf professionals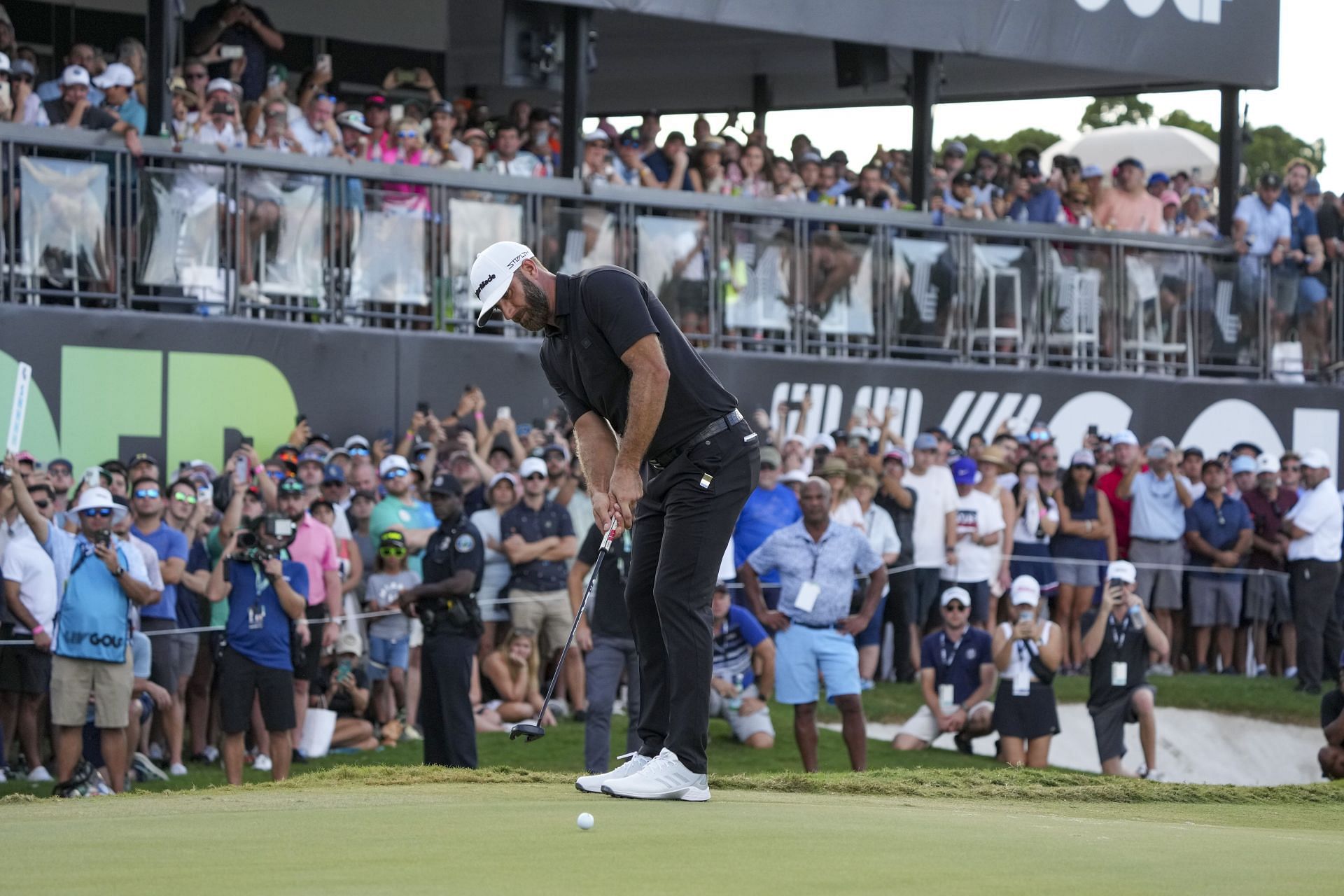 Fred Couples feels that LIV Golf is overpaying their golfers. While speaking at the event prior to the PGA Tour Champions' Hoag Classic, he said he didn't know much about LIV golf except for the fact that they gave golfers more than they deserved.
"I don't know anything about the LIV Tour, except they overpay all of them," said the 14 times winner on PGA Tour.
Charles Howell III won the most recent LIV Golf event in Mayakoba for which he won $4 million.
"If you're giving Phil Mickelson $200 million at age 52 to shoot 74 and 75, God bless you," he said.
Phil Mickelson and Brooks Koepka earned $157,000 for their T-28 finish. He also talked about Will Zalatoris, who declined the Public Investment Fund-sponsored league's offer twice. Initially, he was offered $35 million and then was given an offer of $130 million.
"I give Will a lot of credit; he wants (to remain with) the PGA Tour."
Fred Couples will next be seen teeing off at the Hoag Classic at Newport Beach Club, a tournament he has won twice. He is a 15 times winner on the Senior Tour.
Retief Goosen is the defending champion at Newport Beach Club. He won his second Senior Tour title by carding the final round of 8-under par 63.
Apart from Goosen, numerous other members of the World Golf Hall of Fame, as well as major champions, will compete for the $2 million prize money.